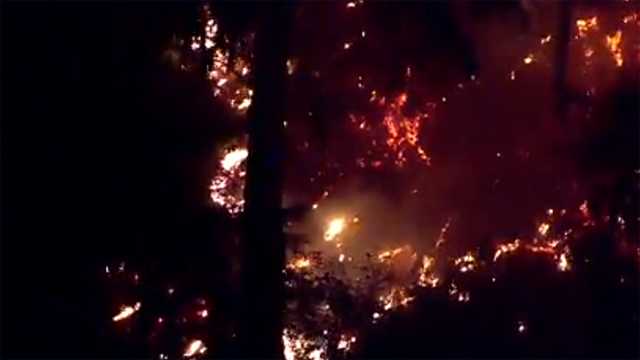 Officials at Sea-Tac International Airport say an Alaska Airlines plane stolen by an airline employee has crashed in Washington state.
People reported traffic was stopped at Sea-Tac Airport due to a "hijacked plane."
Sheriff's officials said a man who stole an Alaska Airlines plane from an airport in Washington state was "suicidal."
Airport officials said the takeoff occurred without passengers, involving an airline employee.
Ed Troyer, a spokesman for the Pierce County Sheriff's Department, said on Twitter Friday night that a 29-year-old airline mechanic stole the plane.
KOMO News reports that a source from Joint-Base Lewis McCord confirmed that two F-15s were tasked to intercept and forced the Horizon plane to land. According to the site: "The source says the military jet made contact with the stolen plane, which then began to nosedive and crashed in North Pierce County."
A Portland International Airport spokeswoman confirmed fighter jets left Oregon around 8:15 p.m. local time.
Witnesses reported seeing the plane being chased by military aircraft near the airport.
The Pierce County Sheriff's Office said on Twitter the crash may have been caused by the mechanic "doing stunts in air or lack of flying skills."
The Q400 is a turboprop aircraft with 76 seats.
A Coast Guard spokeswoman said the agency was responding. Petty Officer Ali Flockerzi said a 45-foot vessel was headed to the scene.
Facebook Comments