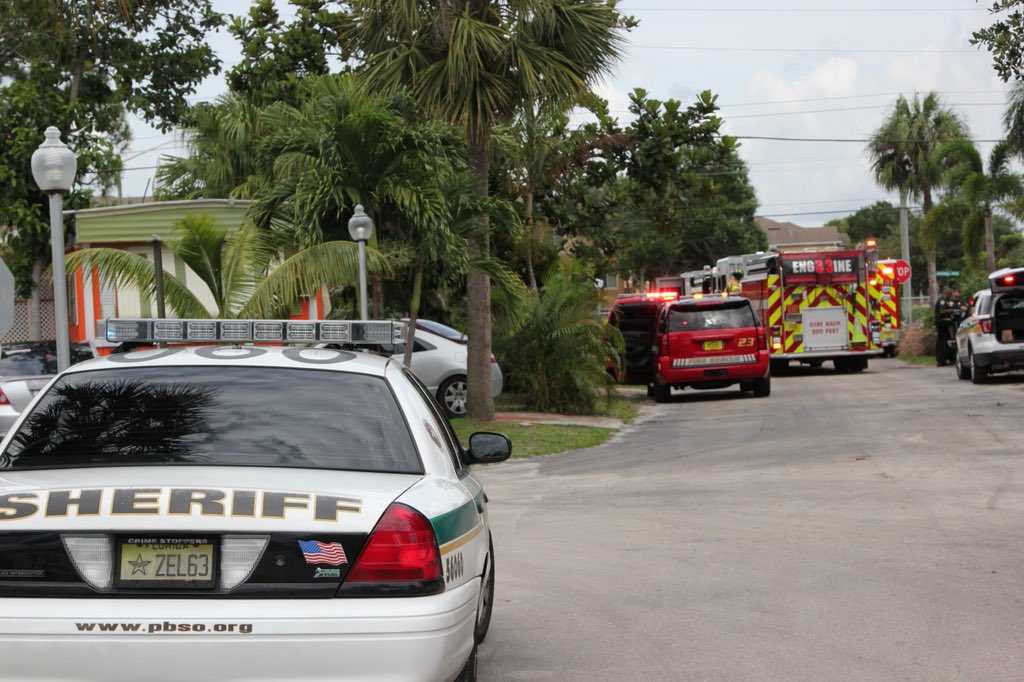 WEST PALM BEACH, Fla —
Palm Beach County Fire Update, 1 Dead, 2 Transferred to Jackson Memorial.
Deputies responded to the 1400 block of Holiday Way, in reference to a child death investigation resulting from a residential fire.
This morning, the homeowner, was alerted by a neighbor that his residence was on fire, while he and his children were sleeping. The owner and his neighbor broke the glass of a rear window and retrieved two children from inside who were immediately given CPR and transported to St. Mary's Medical Center for treatment. Both children, ages 8 & 9, sustained severe burns and were later transferred to Jackson Memorial Hospital in Miami for further treatment. While rescuing efforts were underway, a third child (7 years of age), was located inside the bedroom and was pronounced deceased on scene. The cause of fire is still undetermined. DCF, Medical Examiner's Office, PBC Fire Investigators and Crime Scene responded to the scene.
Autopsy is pending to determine the cause of death.
A Gofundme page has been set up for the family.
Facebook Comments